Home » Design Ideas » Aquatic Etched Glass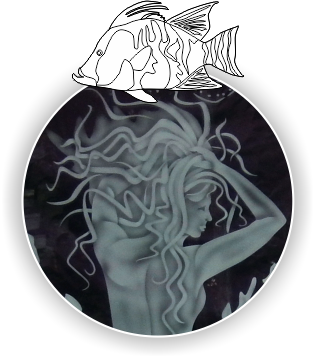 Aquatic Etched Glass
Mermaids, Dolphins. underwater scenes
Etched Glass Dolphins
Etched Glass Fish
Etched Glass Mermaids
Just to name a few etched glass underwater themes!
Where would you like to have your underwater or aquatic scene?
Etched Glass with Water Themes
Your aquatic etched glass doors can have a variety of themes that match your location. Ocean and saltwater etched glass themes would be perfect for etched glass beach themes. Sometimes people use ideas they see here or we can create a scene from ideas around you. Yes you can order a custom design that you do not see here.
Etched Glass Lakeside Themes
Etched herons by the lake are very popular for the Florida inland homes. We can etch elements for your scene that incorporate the environment around you. Some people submit photos of items they would like and some want to order just what they see. We will provide a line art proof before proceeding with the order. It's really that simple.
See some etched aquatic designs below
Here is a sample of some aquatic etched ideas for you. They can be used in whole or part on your new prehung doors. We will make sidelights to match any design if you don't have double doors.
Check out our main design page if you are looking for different etched glass design ideas?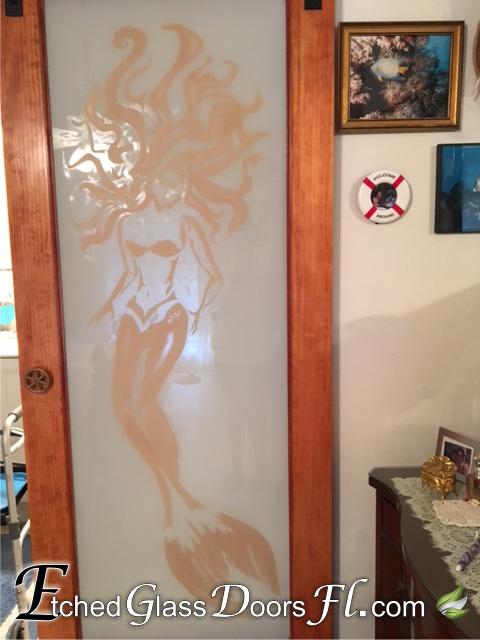 Contact us
You will have to email us so we can contact you between our etching schedule. You just cannot answer the phone when you are in the middle of a project!
Plastpro Doors
Plastpro doors are the best fiberglass doors on the residential entry door market for many reasons. Strength and durability is a major factor when choosing which fiberglass entry door to choose. Plastpro is constructed with all no rot door edges and door frames. Additionally, the interior of the door is supported with extra wide stiles along the entire height of the leading edge of the door. Check out the Plastpro video here: Why are Plastpro doors better?