Wondering how to order?
We will have to communicate back and forth to arrive at the right size and design for your home. Many people choose a design they have seen on our site or submit pictures that help us design something custom for their home.
Send a contact request from our contact form below. We will call you when we are not etching and can talk.
Contact Us
Looking for Design Ideas?
Usually design ideas are taken from the immediate surroundings. This means personal taste, decor, incorporating the design existing in tile, flooring, or the environment are used to create a design that works for your home or business.
We also have galleries to browse. You can find inspiration there. Once we identify your theme or style we are on our way.
Design Ideas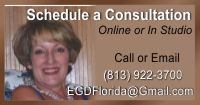 Some of the FAQ's
Everyone wonders some of the same things. Check out some of the quick answers to interior door questions here.
FAQ