Home » Resources » Plastpro Doors
Plastpro Doors No-rot Doors and Door Frames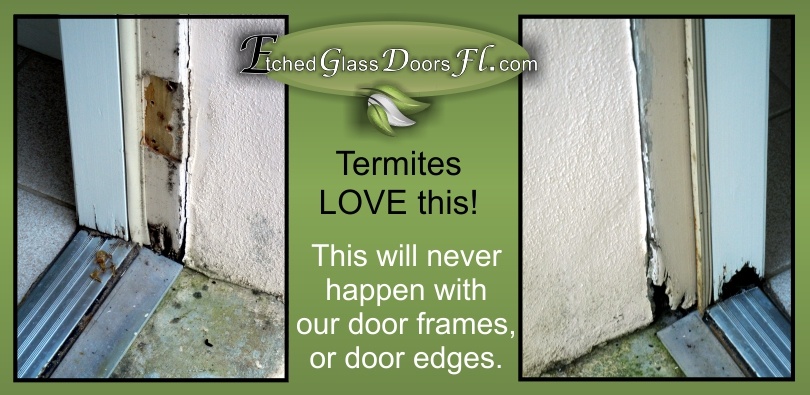 Plastpro Doors and Door Frames
Plastpro brand fiberglass doors is the leader in fiberglass exterior entry doors that will not rot over time. They are the strongest door on the market due to the internal structure of the door slab. This is the area a consumer cannot see but it is this structure that sets Plastpro apart from all other fiberglass door manufacturers.
Also, these doors have fiberglass composite on ALL 6 sides of the door slab including the top and bottom edges. This ensures there is no exposed wood susceptible to eventual decay. The most common competitor on the market has wood edges on the vertical edges and uses composite only on the top and bottom edges of the door slab.
The Plastpro doors fiberglass door frame wraps the entire door frame, not just 6-8 inches from the bottom. This ensures a strong not rot door frame overall. Most other fiberglass doors are available with either wood door frames or fiberglass composite just on the lower 6-8″ of the door frame. Our prehung doors are 100% fiberglass on the entire frame.
Plastpro full length lockblock
Plastpro doors have strength built into them. Notice the full length lock block on the leading edge. All other manufacturers offer "extended lockblocks" 10-16″ at best. This does not offer support or strength at your entryway. This is one major difference the consumer cannot see with visual inspection. Remember, the lock block (or stile) is hidden behind the exterior fiberglass edge.
Refer to the sliding images above to illustrate this feature of Plastpro doors or watch this video that explains difference between Plastpro and other door manufacturers.
The Plastpro doors website will additionally explain the features and benefits of Plastpro doors. I hope this will help you understand the difference between Plastpro doors and other fiberglass door manufacturers. They truly are the most durable fiberglass doors on the market.
Thresholds
We provide aluminum mill thresholds with fiberglass composite full length. Fiberglass threshold support will never attract termites and will offer support when weight is applied. Many thresholds have no support so flexing and bending would be an issue. Others have pine support which wicks moisture from concrete and attracts termites.And once termites find a food and water source they can searchhigher into walls and rafters.
Compare Fiberglass Doors to Wood or Steel
Plastpro fiberglass doors offer benefits every homeowner is looking for in an exterior door. Fiberglass doors offer the perfect combination of beauty, strength, energy efficiency, versatility, and maintenance. See for yourself why homeowners are choosing fiberglass and composite materials for their exterior entrance doors. Why are Plastpro doors the best? Check out these comparisons. Here is another explanation why are fiberglass entry doors better?
WOOD DOORS
Limitations
Expensive
Absorbs Moisture
Veneer Peels
Warps
High Maintenance
Not Energy Efficient
Advantages
Beautiful wood grain
High end look
Scratches easily repaired
STEEL DOORS
Limitations
Easily dented
Scratches lead to rust
Susceptible to rust in humid climates
Residential doors typically have very thin metal
Paint chips easily
Conducts heat and cold, difficult to touch in extreme conditions
Advantages
Less expensive
FIBERGLASS DOORS
Limitations
None
Advantages
Lowest Maintenance
Resists scratching
Will not rot deteriorate or rust
Easily paintable
Energy efficient
Five times the energy efficiency of wood doors
Will not warp or bow
Hinge finishes
Hinge Options
Hinge finish options for interior or exterior doors.
How to transport
Transporting your door
The door and frame can be bulky. Here are our best ideas.