Remember, with glass etching, these etched glass design ideas for doors can be used for interior or exterior glass doors. As you are browsing and see examples of etched glass doors, remember your application could be on a different door type. We will adjust the etched glass design to fit the width and height of your glass door.
Etched Glass Doors
Frosted glass doors are etched glass doors with custom themes to compliment your decor. With a little creativity, we can incorporate the design details you are imagining.
Reach us at (813) 922-3700 to discuss your project
Interior or Exterior Glass Doors
Glass doors of both types can be customized with etched glass designs. Most of the designs you will see can be done on clear or textured glass, which is dictated by the needs of the client for privacy and visibility.
Etched Glass design ideas
Browse some glass door designs. While we do not have photos of all the work we have done, these ideas will get us started.
Glass door inserts and interior glass doors can utilize any of these designs.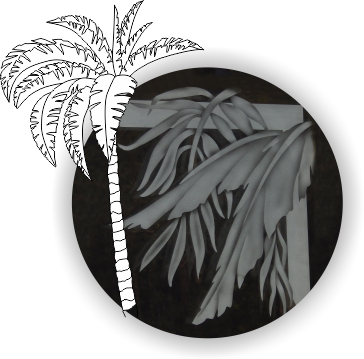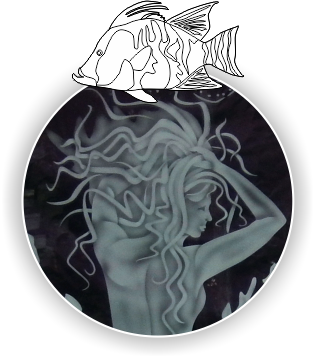 Aquatic Etched Glass
Aquatic etched glass with details such as Mermaids, Dolphins and underwater scenes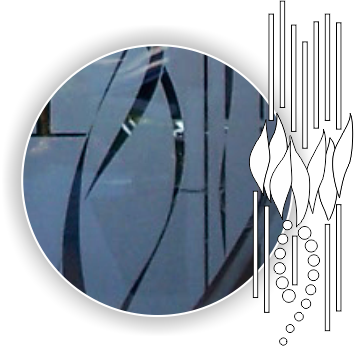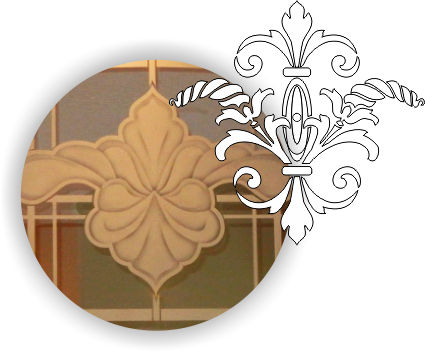 Traditional Etched Glass Design Ideas
These traditional etched glass designs will blend with classic and traditional designs in your home.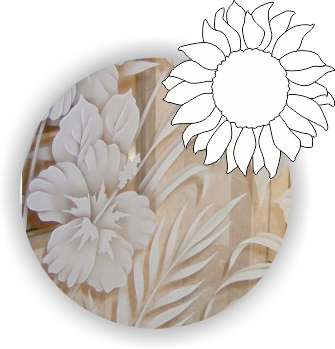 Floral Etched Glass Designs
Floral etched glass design Ideas with ivy, flowers, leafs for a naturalistic theme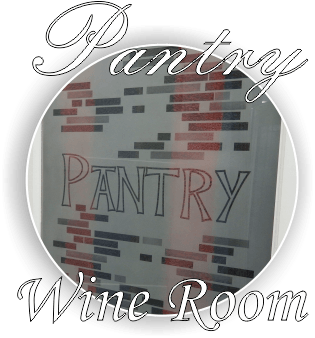 Pantry Doors
Glass pantry doors with clear or frosted glass. Use any design shown or we can modify or custom design a pantry door with our custom glass etching
Your glass doors have options….
Our etched glass door designs are just a sample of possibilities available for your doors. Remember these designs can be adapted for interior or exterior doors.
For exterior fiberglass doors we would use glass door inserts with either clear or textured glass. Yes we do sell prehung fiberglass doors and the glass also. Some customers purchase just the etched glass door inserts while others are purchasing the doors and inserts together.
For interior glass doors we sell primed doors with either clear or frosted glass. This choice depends on if you want to see past the glass etching or not.
Please call us so we can discuss your project