Home » Design Ideas » Floral Etched Glass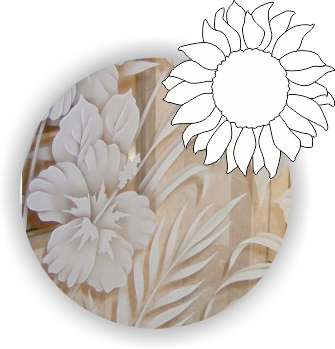 Floral Etched Glass Designs
Floral Design Ideas
Etched Floral Designs
Do you have a favorite flower? Do you want to make a tropical theme with flowers? We will ask for your ideas and design something for you using the size constraints and the overall goals associated with your project.
Floral etched glass designs can be incorporated into geometric designs also. Let's think about what will work for you. Check out our main design page if you are looking for different etched glass design ideas.
Contact us
Please use our contact form so we can call you back when we are not with customers or between projects. Sometimes its just minutes and sometimes it can be a few hours. We are in the etching booth most of the time and that makes it impossible to answer the phone. But we will call you back!